Business Insight 3, the UK benchmark for human, vehicle and object detection and DAVANTIS, a supplier of new-generation, artificial intelligence-based video analytics systems, are celebrating a partnership that has lasted more than 14 years. The bond goes beyond the professional, where trust and quality know-how have become the mainstays of a successful relationship.
It all started in 2010 when video analytics were still virtually unknown in the United Kingdom. The appearance of a perimeter video analytics technology developed by DAVANTIS allowed the companies to collaborate and work shoulder-to-shoulder on endless perimeter security projects. These projects covered critical infrastructures, industries, private homes and many other installations. The relationship between Bi3 and DAVANTIS has developed into a partnership based on mutual trust, openness, professional excellence and personal bonds of friendship.
How did this successful collaboration begin? Bi3 founder and managing director Glen Higson came across DAVANTIS when he wanted to introduce video analytics to sceptical integrators in the United Kingdom. Fourteen years on, Bi3 has sold hundreds of systems across an enormous range of sectors. In the meantime, DAVANTIS is still improving its systems, developing dual engine technology with machine learning, combining video analytics and deep learning AI.
After collaborating for several years, we have managed to overcome many security challenges, obtaining CPNI approval from the British government. Our DFUSION video analytics solutions have been certified by this renowned body, authorising DAVANTIS solutions for use in government buildings and government property, as well as critical infrastructures (airports, power plants, etc.).
I believe is the only dual-engine technology to have CPNI approval, and CPNI is not an easy thing to acquire. It's an extremely difficult process
Glen Higson, Managing Director Bi3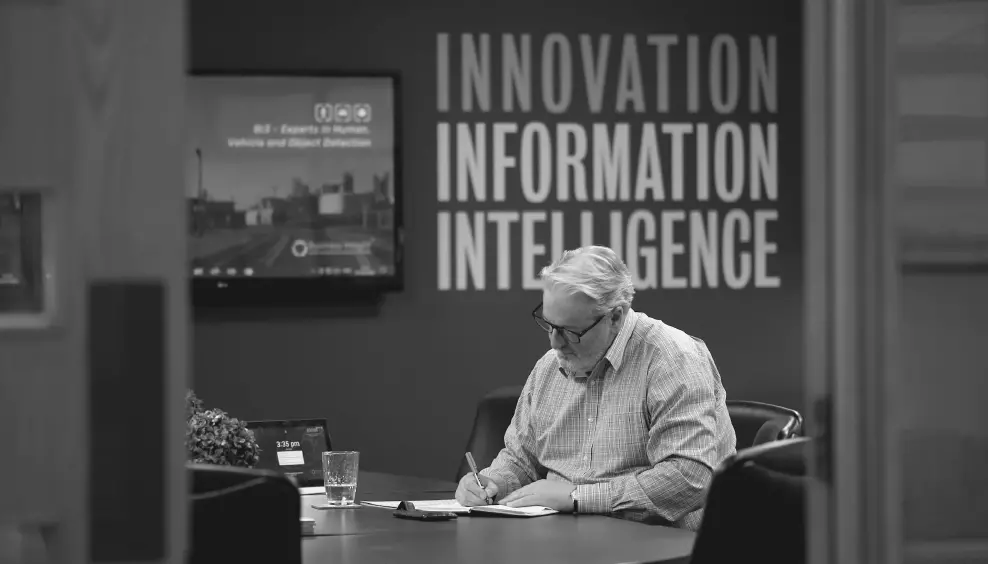 Another long-standing ally and advocate of DAVANTIS technologies is Bi3 technical director Ed Kohut, whose relationship with DAVANTIS dates to 2010. Ed shares Glen's enthusiasm for DAVANTIS video analytics solutions, highlighting their "high accuracy for detection with a very low false alarm rate". We are proud that someone like Ed, who has broad expertise in the sector, describes the DFUSION solution as "probably the best in the world". "
But it is not just the technology but also the professionalism and character of the team at DAVANTIS that has cemented this relationship. "The technical support we get from DAVANTIS is second to none." he says, adding that "After ten years, it has just got better and better. We would not look at any other product for perimeter security".
Likewise, Chris Eccles, sales director at Business Insight 3 shared his reasons for recommending our video analytics solutions. "DAVANTIS gives us ultimate flexibility with our clients all the way up to the highest security applications in critical national infrastructure.
The versatility it gives us for integrations into third-party platforms allows us to go to our customers confidently and have a detection system that we know is accurate and reliable for every type of installation. It's allowed us to expand into the solar market and protect much of the solar industry, and win Ministry of Defence work, prison work and critical national infrastructure in the highest security applications.
Technical excellence, reliability, flexibility and a friendly personal relationship based on respect: the perfect ingredients for a long-lasting, mutually beneficial partnership. Here's to many more years together!
The technical support that we get from DAVANTIS is second to none. We find the product probably the best in the market
Ed Kohut, Technical Director at Bi3