Maximum integration and minimum false alarms
Manage all your installations effectively with our smart video analytics solution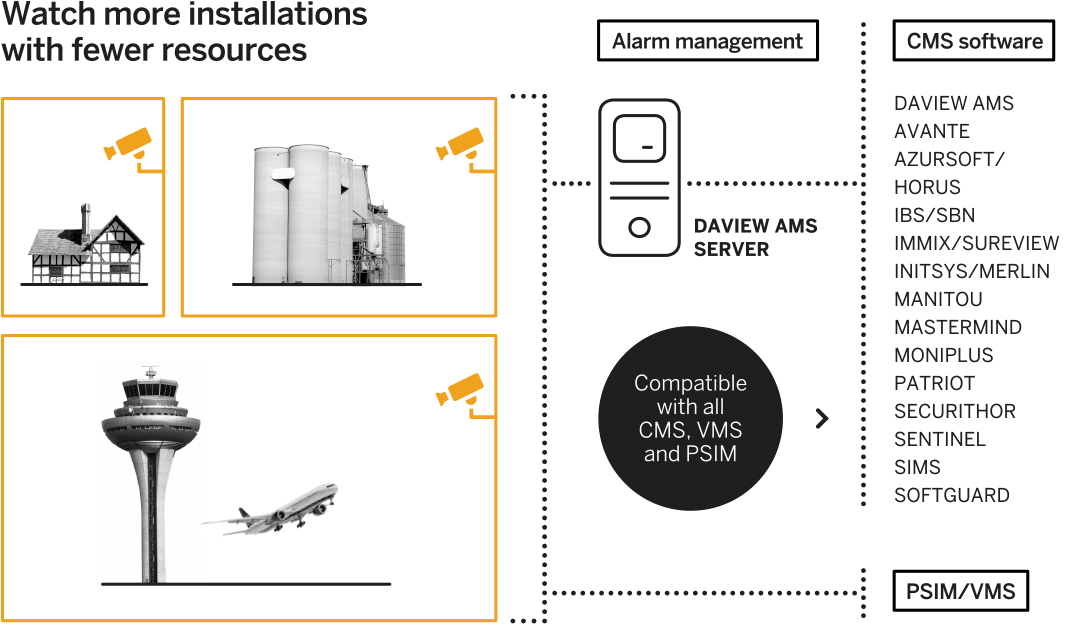 Solutions
Our video analytics offers specific solutions for monitoring centres, autonomous or integrated into conventional alarm management systems. They can be integrated into existing video management software.
Integrations
Alarm monitoring and manufacturers integrated with DAVANTIS include the sector's leading brands. See the technology partners sector.
Our technology
Our exclusive ClickThruTM technology is a unique, simple and efficient system integrated into CMS and PSIM control centres. It's extremely simple to control and verify alarms in real-time, to react within seconds.

Total compatibility

and easy verification process
Clic 1
Snapshot
Clic 2
Video
Clic 3
Camera
+ info
Need tighter security?
Let us show you how to transform your installation into a state-of-the-art solution with DFUSION